Account Settings
Our Account settings tab lets you update your information as well as select a payment method. To access it, click on 'Account' in the left navigation bar. Here's a quick look at the tab's layout: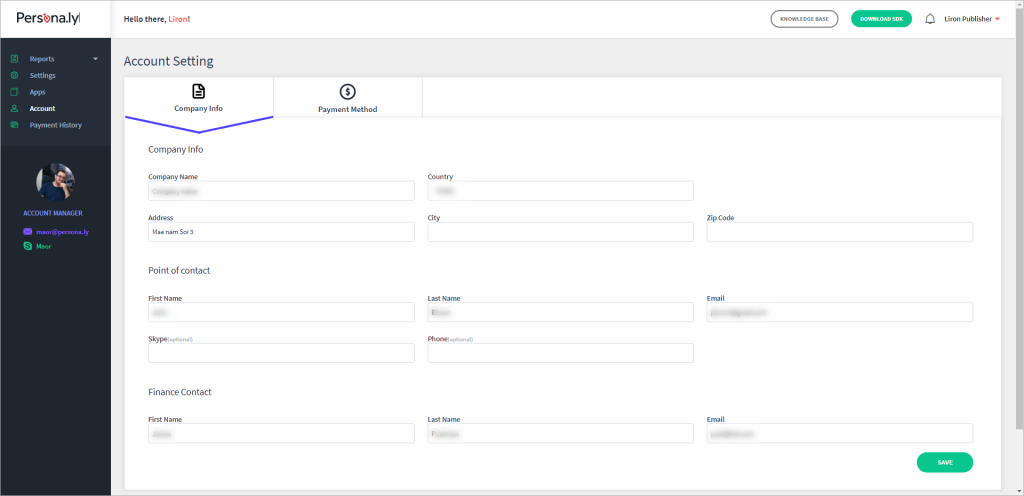 Under company info, you can update your contact information.
Setting Up a Payment Method
To edit or update your payment method, click on the 'Payment Method' tab. The following form will appear: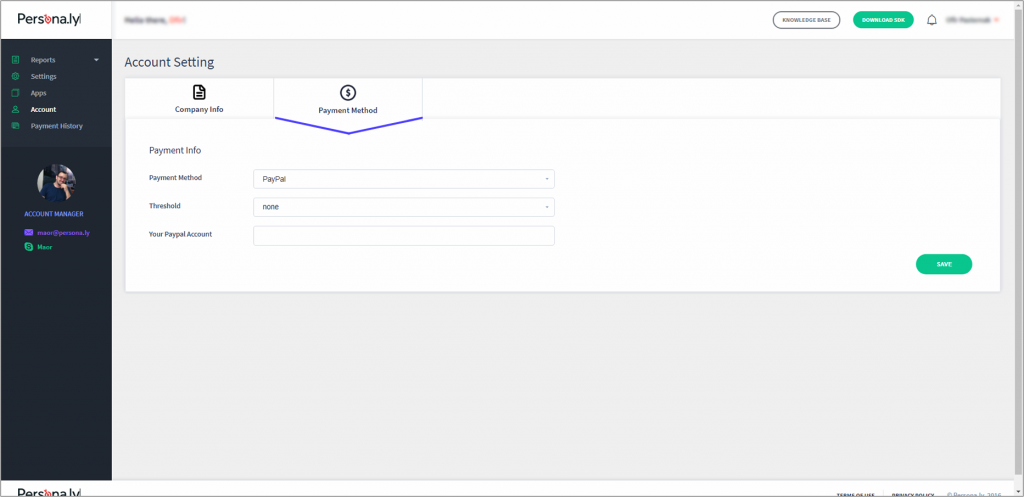 Payment method: Choose between Paypal, Payoneer Prepaid Card, or Local Bank Transfer (for partners based in Israel).
Threshold (optional): Choose a minimal revenue threshold that needs to be achieved in order to process a payment.
To finish, enter your email address or any other additional information requested, and click on 'Save'.
Please note: Our payment terms, unless indicated differently by your account manager, are net 30.
If you run into any issues with setting up a payment method, please contact your account manager.