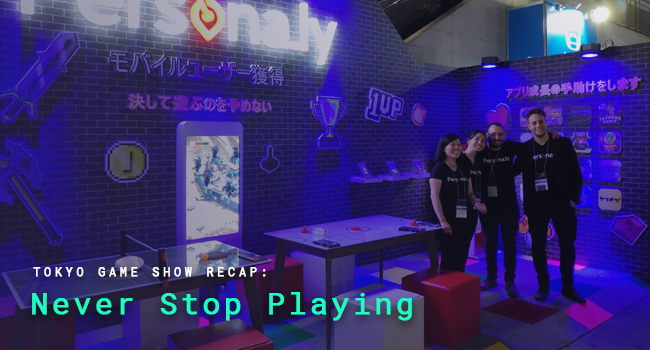 Tokyo Game Show Recap – Never Stop Playing
For our TGS booth this year we've decided to highlight our playable ads. Unlike some of our previous booths, where we had to find a creative way to visualize more abstract concepts, such as "Machine Learning Algorithms" and "Neural Networks", playable ads were easier to transform into something physical.
Video games are pretty much embedded in Japanese culture, arcades can be found on almost every second street in Tokyo, so we were pretty confident that the visitors of our booth would understand what we were going for, as well as, more importantly, the value playable ads have to offer.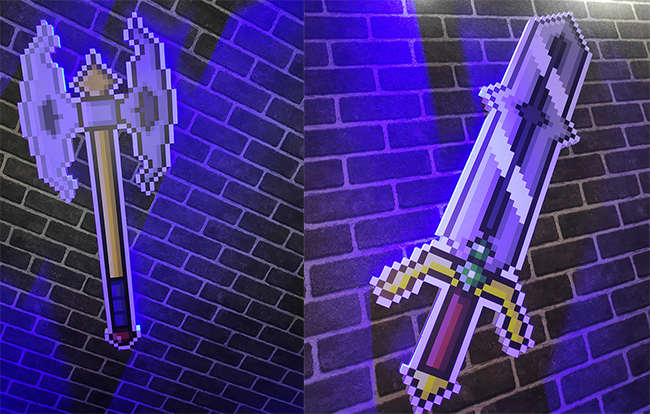 The idea of building an arcade came up pretty quickly in the brainstorming session, but we also focused on trying to create a homey atmosphere by using blue lighting on a brick wall, trying to make visitors feel like they're in a game room in someone's (awesome) house.
We added playable meeting tables (ping pong and air hockey) and a crane machine (which is slowly becoming a staple of Persona.ly) to further showcase the playability aspect.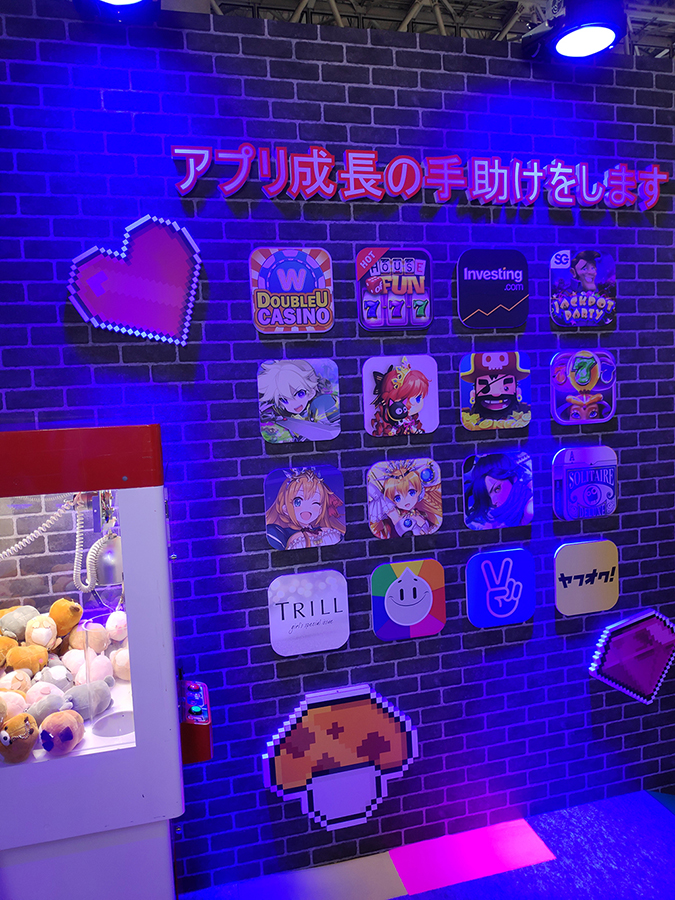 Staying on theme, we had an 'app wall', showcasing some of the apps we're promoting, surrounded by our custom-made 8-bit icons, which with the help of our amazingly talented designers, felt like they were pulled out directly from our favorite classic NES games.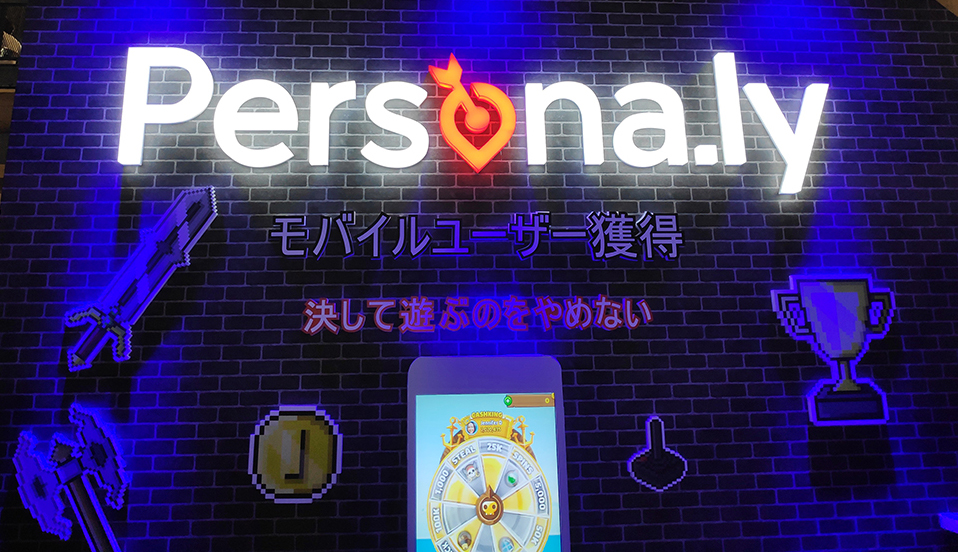 Our theme was important to us, but so was the message, so we made sure to have our "Never Stop Playing" sign centered and emphasized above a monitor (here's a trade secret – It's not really a huge iPhone) showing a demo reel of some of our recently generated playable ads.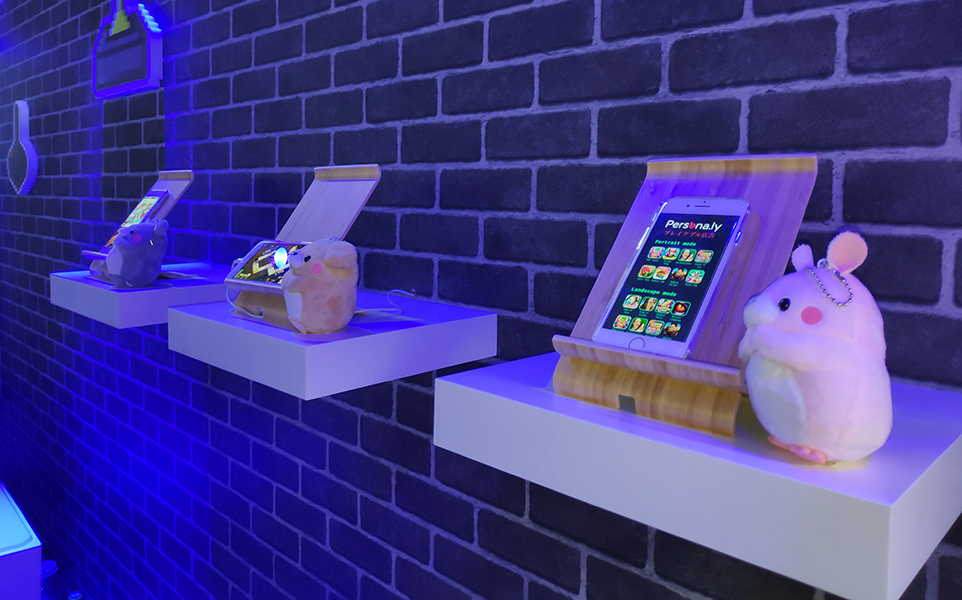 Our main goal was to let our potential and existing partners try out our playable ads themselves and understand the variety of experiences that can be created using the format, so we presented them both on mobile phones, where you could choose an ad and play it through.
As always, there was a bit of a gap between what we had planned initially and the changes we had to make to actually pull it off, but at the end, we feel that the booth delivered the message we wanted and the feedback we got throughout the event reaffirmed that feeling.
Tokyo Game Show as a whole is bonkers. We were in awe of the booths over at the B2C area. This is just a taste of what that area had to offer. We want to say we aspire to take some of that creativity into our booth at next year's TGS, but honestly – who can compete with a smoke-breathing dragon?
We had a great time at TGS and meeting our partners in Tokyo, and can't wait to visit Tokyo again and to bring a new concept to life at G-STAR 2018.
See you again soon!