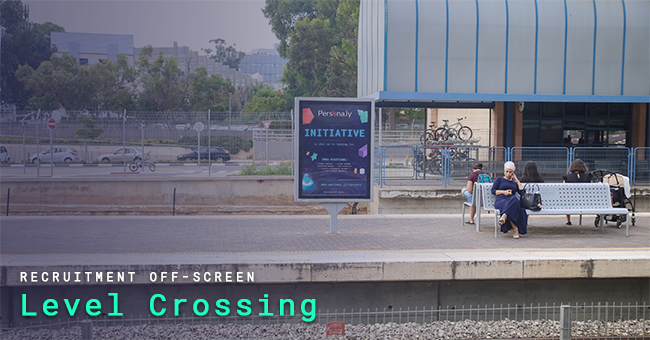 Recruitment Off-Screen – Level Crossing
Last year we wrote about our first off-screen campaign – how we ran a billboard ad directed at those leaving Rehovot and driving towards Tel-Aviv to let them know we have what they're looking for right here, close to home.
When we approached the idea of a new off-screen campaign, we realized there were some changes that needed to be made. This time, instead of just offering the ease of being close to the homes of our prospective candidates, we knew we wanted to attract the right people, not just geographically.
While it sounds presumptuous, and most companies that are currently recruiting would state the same – we really do feel that our positions offer something different in terms of scale, intensity, and variety – we attempted to express that.
It's all about location: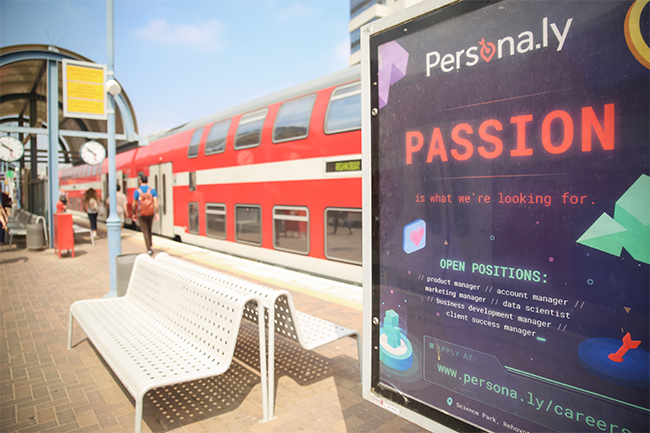 We still wanted to run the ad where it had geographical relevance, and as anyone living here knows, the only frustration bigger than the morning traffic in Israel is the public transportation.
The trains are pleasant and comfortable but they are always late, and once you reach the bustling Tel Aviv, commuting in the city is not easy nor fast. So we chose the busy train station here in Rehovot as the designated location for this campaign, which allowed us to not only run multiple ads (9 to be exact) but to actually hang them at eye level. Prospective candidates can really walk past the ads and easily read them while waiting for the train.
This also allowed us to include more of the finer details about the values we believe in and what we look for in candidates and truly reach the right people, not just the ones looking to avoid the TLV commute.
Sending the right message:
Instead of emphasizing our location in the ad itself (our chosen location already did that for us), we emphasized who we're looking for. When we sat down to brainstorm together we came up with many adjectives to describe the type of employees we wanted, so we chose the 9 most suitable of them, deciding to super-size them in order to capture our potential employees' attention: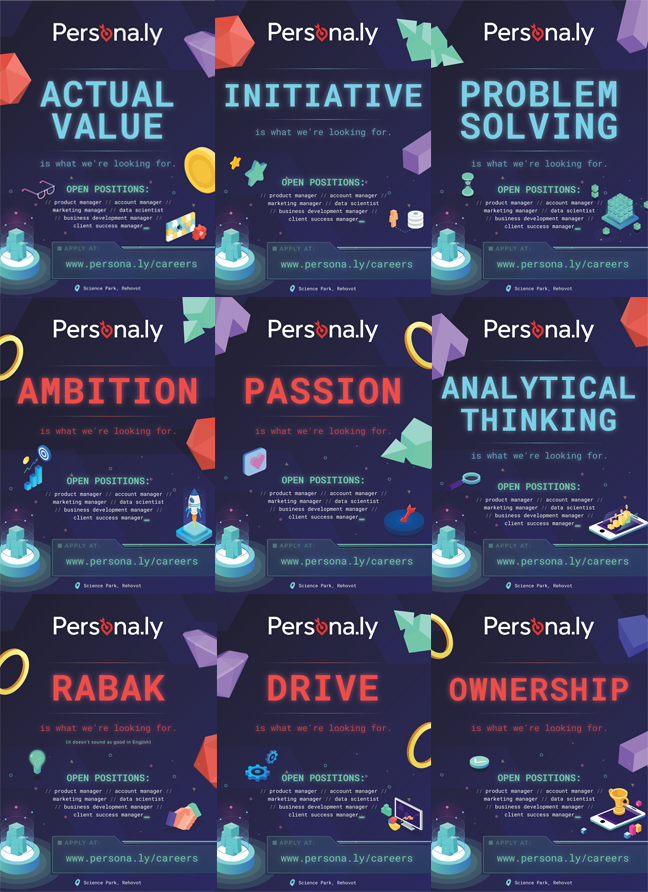 The idea behind these ads is that once potential employees see these huge adjectives, that they feel describe them, they will stop and read more. If it's relevant, they'll definitely want to send in their resume for a position that is both close to home and relevant to them, and we'll probably be more inclined to hire candidates that saw words such as Initiative and Ownership and felt they had to apply.
Seeing the results:
Non-digital campaigns are a bit of a challenge to measure, but we did see a rise in the direct hits we got while the ads ran and in the following weeks, and there's an element of brand awareness with this type of campaign that we're sure we've yet to see the full scale of.
For us, it was an important experience and a shift in our recruitment direction that helped us better define who we are and what we're looking for. It also helped us online – it initiated a broader campaign based on these ads.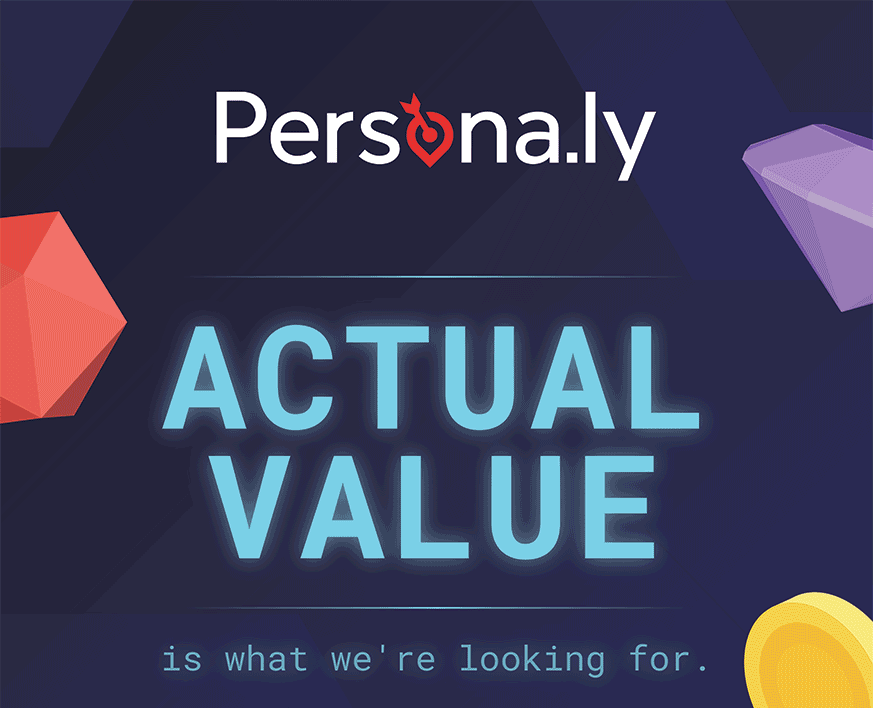 Conclusion:
Our previous campaign was more of a stepping stone, an opener to offline campaigns where our focus was only on the location and how we can play on that. After we understood we can use the location and have it stand for itself, we moved on to emphasize who our candidates should be. We can't wait and challenge ourselves with the next offline campaign and see what we can do next.
Check out our open positions on our careers page.