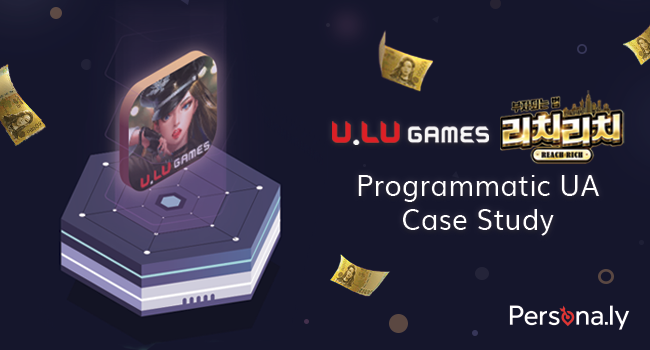 U.LU Games' 'Reach Rich' 리치리치 Programmatic UA Case Study
U.LU Games Intro
U.LU Games is a mobile game company based in Shanghai and founded in 2012 with titles such as 'FortressM', 'Reach Rich, 'ARKA', 'Myth of Sword', 'Euros' and 'Glory' and over 22.3 million downloads worldwide. U.LU Games is committed to being a global interactive entertainment leader by creating unique and high-quality mobile games.
U.LU Games' main markets are Korea, Japan, and Southeast Asia. They are known as experts in the Korean mobile game market.
Persona.ly Intro
Persona.ly is a tech product company driving mobile user acquisition for brands and app developers, operating world-wide and focusing on the US, KR, JP, RU, SEA, and IN markets. Using our proprietary bidder and machine-learning algorithms we offer transparent, performance-based, highly-targeted app installs, and retargeting solutions.
Persona.ly strives to be more than just a vendor for its partners, but a partner that helps generate actual value, growth, and broad marketing insights that can be used across channels.
Campaign Goals
Persona.ly worked together with U.LU games on one of their leading titles "Reach Rich" (리치리치) aiming to acquire highly engaged users who would make in-app purchases, in order to reach ROAS goals.
Process
Our proprietary programmatic DSP is integrated with all major SSPs and is able to process more than 500,000 QPS of in-app inventory. We apply user-level targeting using our machine-learning algorithms, based on real-time request data and aggregated data from our DMP, to run effective UA campaigns. This infrastructure, designed to allow us to focus on user behavior, rather than just ad placements, allows us to help mobile game developers, such as U.LU Games, to acquire the most relevant users for their games.
When we started running UA campaigns in Korea for U.LU Games' "Reach Rich" (리치리치) on Android in September, our initial approach was intent-based targeting – targeting users that showed direct interest in the multiple relevant genres – Mid/Hard-Core RPG and Idle Games. This approach allowed us to acquire users with a significantly higher than usual D1 retention rate for the genre.
Then, our machine learning models gradually learned the patterns of the users that were most engaged or made purchases on the day of their install, which allowed us to target similar users and eventually resulted in beating the defined ROAS KPIs.
Results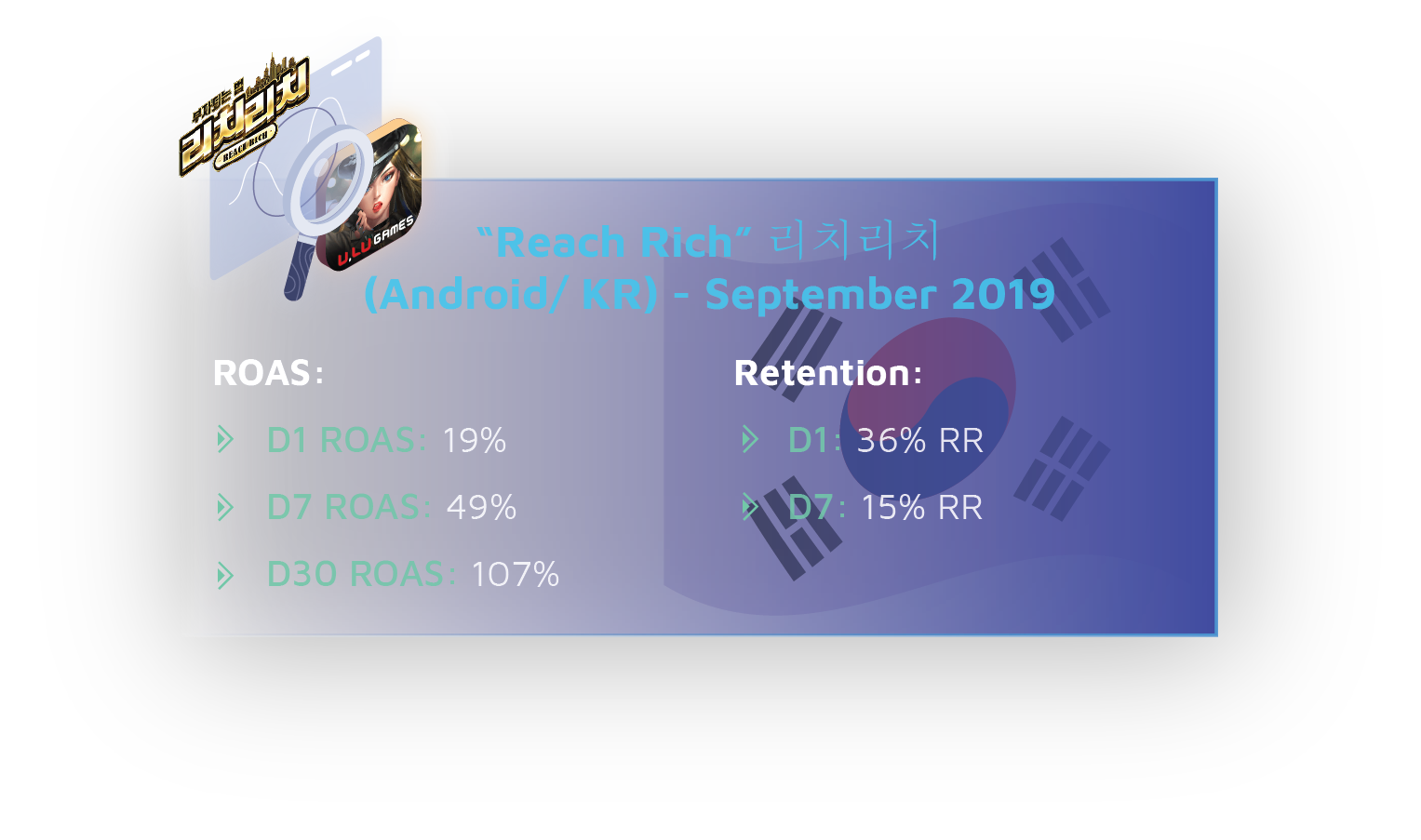 "Working with the Persona.ly team is an excellent experience. They are very professional and responsible so that they performed well in ROAS. Their dashboard is very clear and easy to use. We can clearly see how much we spend and get for each campaign"

Anna Peng, Channel Manager @ U.LU Games
The team at U.LU has been great to work with from day one, providing us with the data we need to succeed and fully transparent for the whole process, allowed us to beat their KPIs in a challenging market/genre combination"

Maor Kreichman, VP, Strategic Partnerships @ Persona.ly