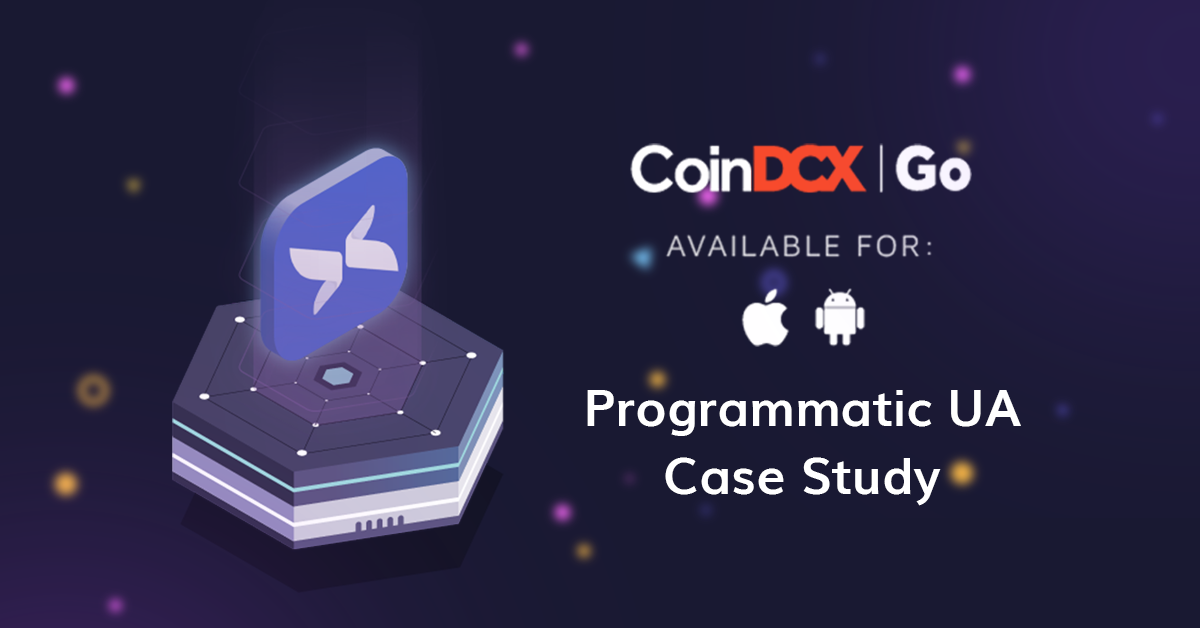 Persona.ly's Programmatic Bidder Exceeds CoinDCX KPIs
CoinDCX Intro
CoinDCX, established in 2018, is an Indian cryptocurrency exchange company that specializes in crypto trading and investment services. CoinDCX is bringing a revolution with its crypto-based products by developing borderless financial services that ensure a faster, simpler, and uninterrupted flow of capital due to its large liquidity pool.
CoinDCX exchange was built with an aim to provide a user-friendly experience where users can access a wide range of financial products and services backed by industry-leading security processes and insurance protection.
CoinDCX exchange has developed the CoinDCX Go app, a simple, easy and safest way for new investors to invest in bitcoin and other top cryptocurrencies.
CoinDCX is India's largest cryptocurrency exchange, is ISO certified, and provides the highest liquidity with the fastest onboarding process in the industry, facilitating a daily trading volume of more than $40 million USD.
Persona.ly Intro
Persona.ly is a tech product company driving mobile user acquisition for brands and app developers, operating world-wide. Using our proprietary bidder and machine-learning algorithms, we offer transparent, performance-based, highly-targeted UA, and retargeting solutions.
Persona.ly strives to be more than just a vendor for its partners, but a partner that helps generate actual value, growth, and broad marketing insights that can be used across channels.
Campaign Goals
Persona.ly worked together with CoinDCX to promote its bitcoin investment app CoinDCX Go on Android in India, with the goal to grow the existing user base by acquiring high value users that would engage in creating crypto asset investment portfolio's on the platform.
Process
Our proprietary bidder is integrated with all major ad exchanges and can process more than 500,000 QPS of in-app inventory. On each auction, we apply user-level targeting using our machine-learning algorithms, based on real-time request data and aggregated data from our DMP, to run effective UA and retargeting campaigns.
This infrastructure, designed to allow us to focus on user behavior, rather than just ad placements, enables us to help mobile app developers reach their most relevant users at the most opportune time.
When we started running our UA campaign for CoinDCX, our initial approach was to target look-a-like audiences generated based on crypto and stock trading, in order to effectively collect a representative amount of installs, in order to establish a robust install-target model to allow for effective CPI before scaling.
Within only two days of running the campaign, and with over 800 installs, modeling towards users that created portfolios began, which resulted in increasing the conversion rate from install to portfolio creation by 200%, and to exceed all performance KPIs within the first week of campaigns running.
Results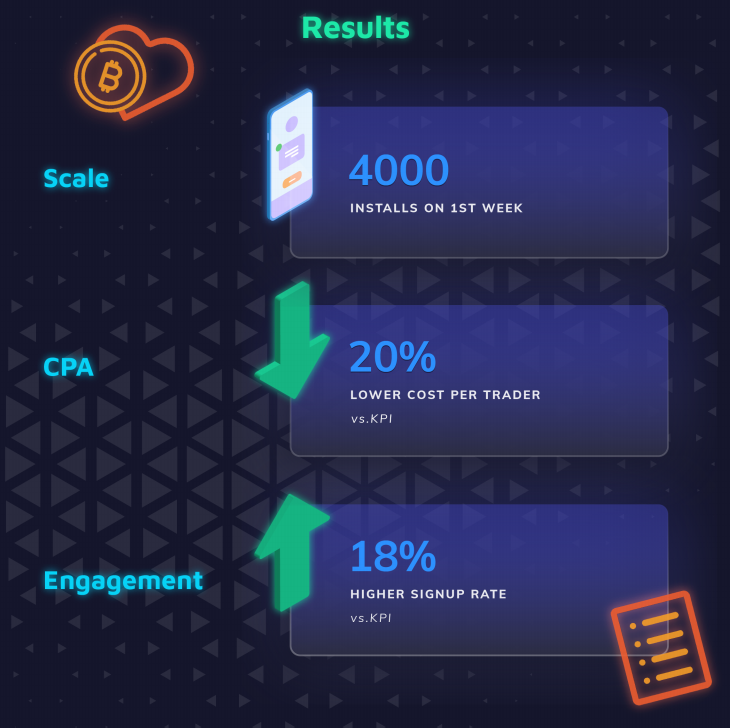 "We wanted to promote our recent promotional offer programmatically through Persona.ly. During the experiment stage we were able to scale up the campaign very quickly at effective CPIs with still having room to experiment. We are very confident that the platform can be scaled up quickly while keeping the important metrics in check."
– Ramalingam Subramanian – CMO, CoinDCX
"The CoinDCX team has been a great partner since before even launching the campaigns. Our team was given all the data required to get campaigns to perform as well as they did out the gate, as well as stellar creatives, which really drove everything home and helped our models mature and optimize faster."
– Nimit Chaudhry, Country Manager, India @ Persona.ly