Your source for everything mobile UA, from the basics to contentious standards, the glossary can help and inform both aspiring growth managers and experienced mobile app developers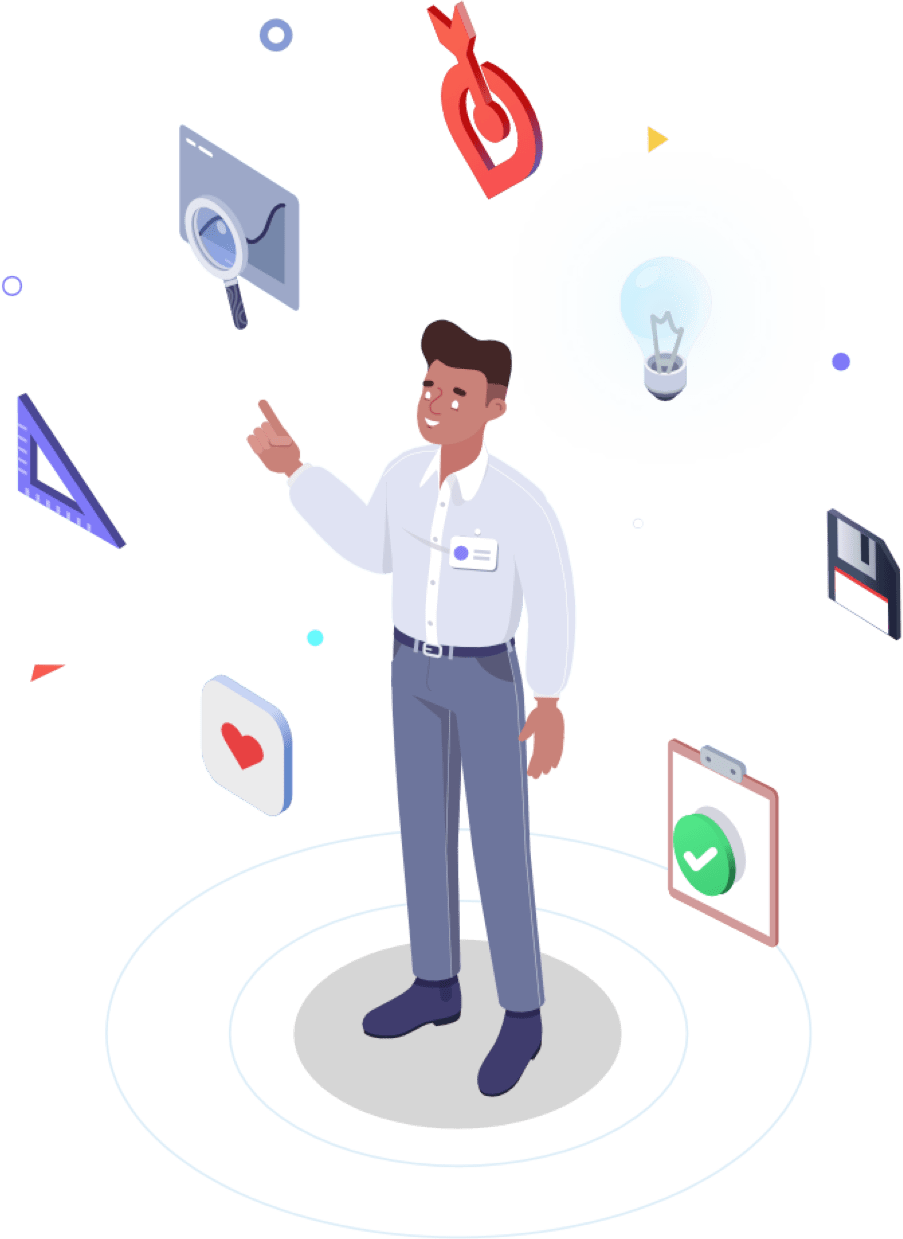 Attribution
Mobile Measurement Platforms
-> Page

1 of
MMP (mobile measurement platform) is a platform in which advertisers can track the performance of their different marketing channels. The platform provides data and insights that help advertisers better understand where they should be spending their marketing budgets. 
At their most basic, MMPs track impressions, clicks, installs, and events, though today some of them offer much more. 
While advertisers can track the source of each download in Apple's App Analytics and Google's Play Console, attribution platforms provide additional details such as the medium of each individual source (i.e paid, organic, other) and further details within each source, such as campaign name, ad group, ad name, keyword and so on, which makes it easier to then get cohorted reporting. 
Beyond granular reporting, these platforms offer complimentary tools. These tools evolved from advertisers' needs and the changes in the mobile advertising industry towards a transparent, data-based, fraud-free marketing funnel\process\something. 
Anti-fraud Tools
Mobile ad fraud has been a central issue in the mobile marketing industry from its beginning. As the industry grew and changed, the war against fraud became a pivotal part of it. As these changes took place, mobile measurement platforms started emphasizing the issue of fraud, offering tools and preventive measures against it, with the promise to save advertisers their marketing budget on genuine actions taken by actual users, and making sure paid installs are attributed to the proper marketing channels. 
Audience Segmentation Tools
Some MMPs offer marketers the option to segment their audiences (similar to the segmentation Google and Facebook's Pixel offer) and draw actionable insights from the data. 
Cost Tracking
Providing a single platform to track all marketing channels spending and income under one platform, allowing marketers to easily estimate the performance of channels in terms of ROI/ROAS. 
Choosing a Mobile Measurement Platform
There are plenty of available MMP's for an advertiser to choose from. There are some who provide their services for free, such as Kochava, Tenjin, and Firebase, some who provide paid services, such as Tune, AppMetrica, Adbrix, Wisetracker, Branch, Party Track, MyTracker, and the two standouts are AppsFlyer and Adjust, offering extended services and serving some of the biggest advertisers in the mobile apps industry.

Adjust is a mobile measurement company that helps app marketers track all of the marketing channels and aggregate conversion data for in-depth analysis. It provides metrics data on an hourly basis, revealing the most granular trends for user downloads
Pricing: Adjust offers three available packages (with different features available): Basic, Business, and Custom. Charging for non-organic installs.
Unique Benefits
Advanced Fraud Prevention: The "Fraud Prevention Suite" stops fraudulent installs in real-time. Adjust also offers click validations and takes additional preventive measures to decrease fraudulent activity. 
CAAF: The "Coalition Against Ad Fraud" is a body, founded by Adjust, dedicated to leading an anti-fraud movement. CAAF members pledge to tackle ad fraud and collaborate to develop technological solutions aiming to eliminate mobile ad fraud by creating new industry standards and tools to fight it, and educating the industry as a whole.
No Data Limits: Adjust offers marketers the ability to look back on their data from day 1 of using the platform. 
Custom Attribution: Marketers can set customized attribution windows, suited for each campaign's specifications.
Automation: The "Control Center" tool enables advertisers to view all of the campaign data, cross-network, in a single view, and easily draw actionable insights. 

AppsFlyer is a mobile measurement platform that prides itself on having a customer-centric approach, with an emphasis on accurate data and maintaining its partners' privacy. 
Pricing: AppsFlyer offers flexible packages, based on the number of conversions and additional features. 
Unique Benefits
Holistic Attribution: Marketers get granular reporting on every app install (the growth channel, media source, creative, or campaign that drove it), rich in-app events, cost data, and ad revenue analytics. 
Comprehensive Fraud Protection: Incorporating post-attribution fraud reporting, together with active prevention at every level of the conversion flow, helps uncover the least detectable fraudulent activity.
Audiences for Engagement and Remarketing: Marketers can segment, manage, and amplify their audiences from one centralized dashboard.

Branch provides the leading mobile linking platform, with solutions that unify user experience and measurement across different devices, platforms, and channels.
Unique Benefits
Pricing: Branch's pricing is based on monthly active users. They also offer a fixed-price for startups or flexible pricing for enterprises, including a scale-as-you-grow option.
People-Based Attribution: Branch connects touchpoints from different platforms with the converting platform, creating a full customer journey.
Comprehensive Support: The platform includes support for all digital marketing channels including paid ads, email, web, social, referrals, and more.
Deep Linked User Experiences: Branch's deep-linking solutions provide marketers with flexible deep links that allow for bespoke onboarding experiences across different devices, rather than just conversion rate tracking.

Kochava enables people-based marketers to establish and enrich user identities, segment and activate audiences, and measure and optimize their campaigns across all connected devices. 
Pricing: Kochava offers a free version (the Free App Analytics), or paid options such as Standard and Enterprise, with flexible rates depending on monthly active users or conversions. 
Unique Benefits
Unified Audience Platform: Kochava provides marketing attribution and analytics tools to research, create, measure, and optimize ad campaigns from start to finish in a single dashboard.
The Kochava Collective: A data marketplace, containing 1st party data (and access to 3rd party data) from all of Kochava's marketers, that enables marketers to build new audiences and enrich existing audiences. 
IdentityLink™:Kochava's cross-device attribution allows marketers to follow a user's journey across platforms, from PC to mobile to gaming consoles and other connected devices. 

Singular offers comprehensive solutions for mobile attribution, marketing analytics, cost aggregation, fraud prevention, ad monetization, and a marketing ETL to push data directly into your internal database.
Pricing: Singular offers pricing packages based on ad spend (unlike other MMP's non-organic installs model) and includes fixed pricing for features.
Unique Benefits
Smart Data Governance: The platform automatically unifies disparate data sets, enabling mobile marketers to get an in-depth view of true ROI. Cost aggregation helps view the entire ad spend in one place. 
Custom Fraud Prevention Solution: Singular has a customizable fraud prevention solution. Marketers can personalize their fraud prevention strategy to fit their business needs.
Cross-Channel Creative Reporting: Marketers can group and evaluate creative sets (based on build-in image recognition capabilities) and identify the creative themes that resonate with their customers. 

Tenjin is a free mobile measurement platform. Tenjin's platform consolidates user-level marketing data from more than 300 industry-leading ad networks and acquisition sources. Tenjin knows the mobile gaming space, especially when it comes to ad-supported gaming. 
Pricing: Tenjin's "pay-as-you-grow" model begins with a Starter tier (fewer than 2000 paid conversions per month) that includes free dashboard access; There's also an all inclusive plan.
Unique Benefits
Hands-On Growth Training: Tenjin offers in-person training resources, and walk their clients through real-life use cases for app growth, ensuring clients fully understand how to use the tools at their disposal. 
Data Warehousing and Automation Tools: Tenjin maintains a data warehousing platform — called DataVault — that stores raw data for custom analysis. DataVault can be used to analyze metrics like lifetime value, workflow automation, bidding, and more. 
Free Pricepoint: Tenjin is one of the only MMPs to offer an intuitive, free ROI dashboard that gathers cost data, attribution metrics, and ad revenue data all in one place, allowing users to easily make data-driven decisions and save time when assessing user acquisition. It also makes for a much easier and lower-cost evaluation process.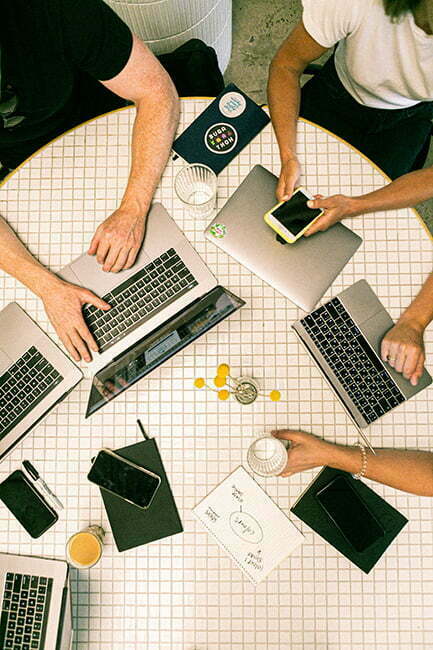 "I viewed, I clicked, I converted"