When we sat down to design our G-STAR's booth for this year's conference we knew pretty quickly that we're going to focus on our playable ads theme, while we also knew that we need to reinvent ourselves. After much discussion, we decided to go with the theme of candy as a return to our childhood's playfulness – emphasizing how much we, as adults still love, and should make time, to play. Once the decision was set, designing, for once, wasn't much of a challenge (we later encountered the usual logistical challenges, of course).

Cherish The Moment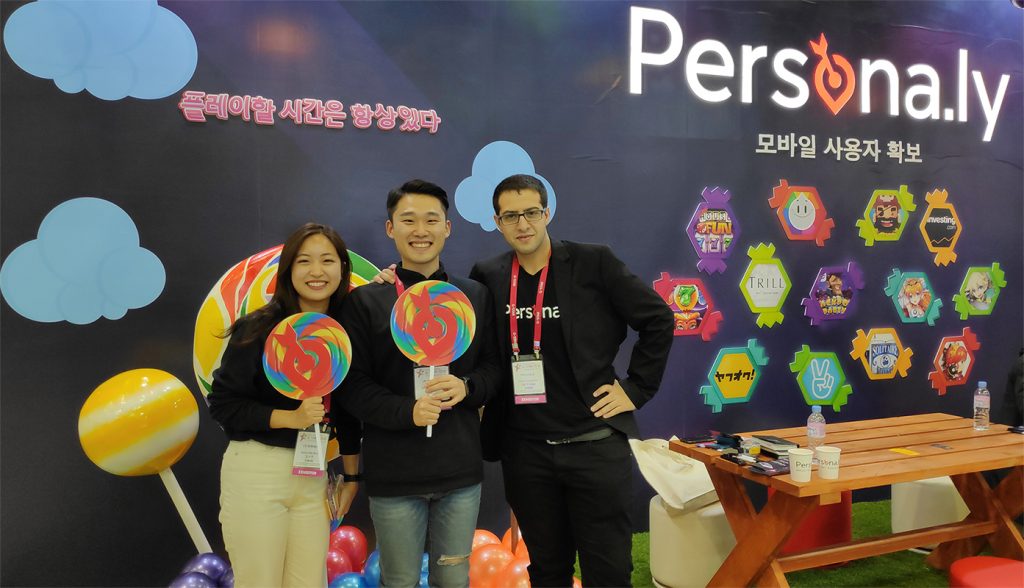 We wanted to give our guests a lasting memory, so we set up a photo-op with oversized candy, providing an experience with a souvenir. Once we set these pieces and a yellow brick road leading up to it, the atmosphere of the booth was set, and creating the surrounding elements was easier.

A Taste of Childhood
When we thought about our childhood experiences, we remembered the goody bags we always got at the end of a party and we wanted to recreate that feeling, so we built a 3.5 meters tube filled with sweet popcorn. Not only was this tube visually stimulating, but it also left our guests with the sweet taste of nostalgia.
Down to Business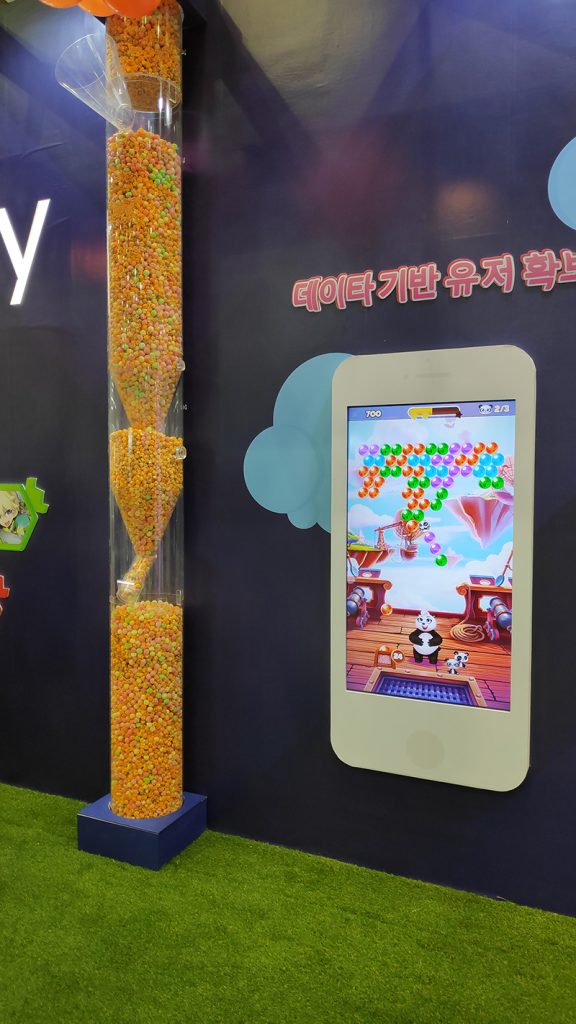 We wanted our guests to relive their childhood in order to remind them that there's always time to play, so the most important part was, of course, our giant iPhone (actually, just a monitor, but don't tell!) displaying our latest playable ads, showcasing how you can truly make ads fun and engaging and acquire quality users.
Let's Party
It's always important to have some fun, so we teamed up with Pocket Gamer and hosted a party. We were excited to meet so many people from the industry in a different capacity and outside of the conference hall. We found a great partner in Pocket Gamer and we managed to fulfill our vision and create an enjoyable event (at least, we hope we did, we were pretty exhausted at that point).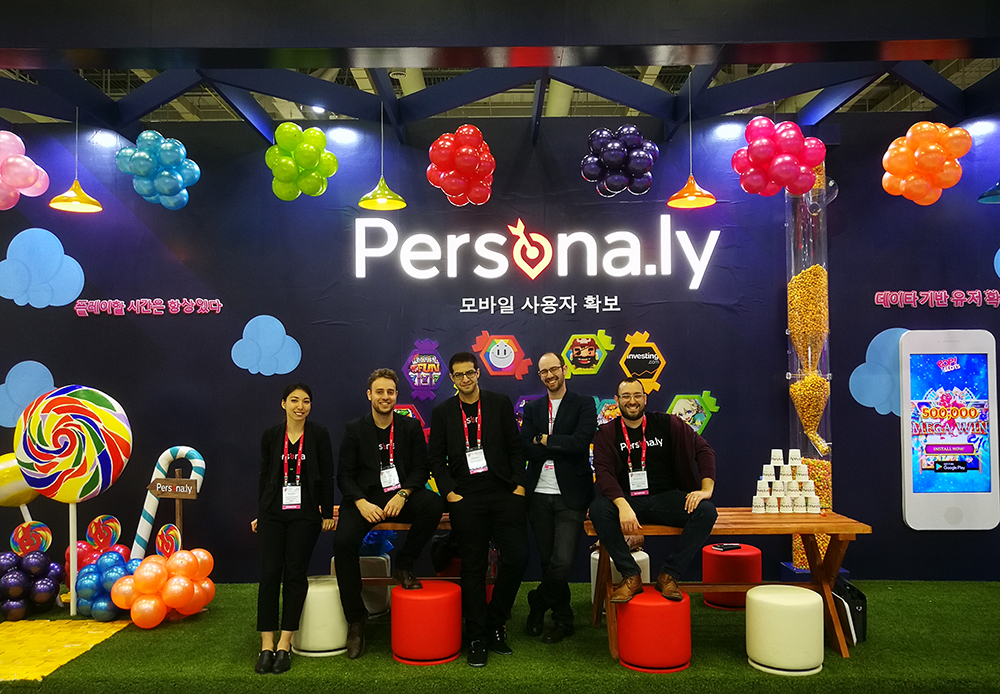 Thanks to everyone who attended the party and visited our booth. We hope you had as much fun as we did, and we're going to try and take a short little rest before AWA next month in Bangkok. See you again next year at G-STAR!