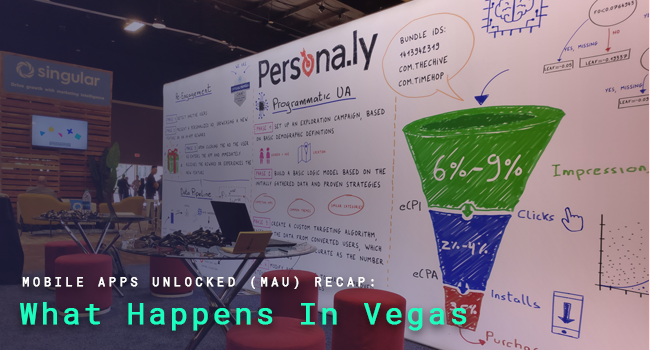 MAU Recap – What happens in Vegas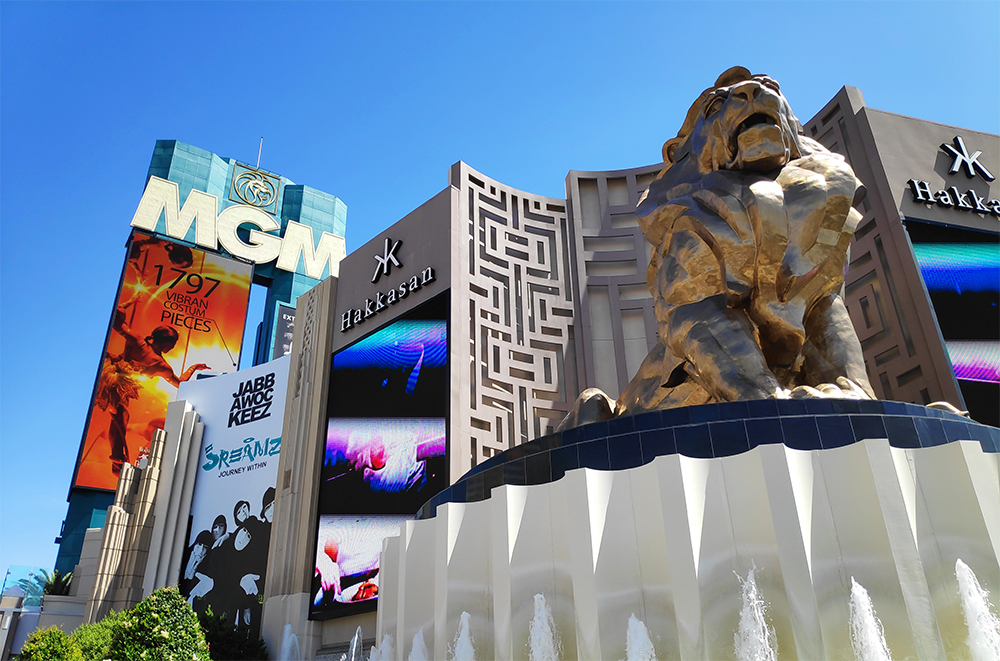 Vegas. The flashing lights of slot machines, the bustling poker tables, the clubs, and a bunch of mobile growth managers debating acquisition and retention funnels. Just another MAU – The biggest, must-attend conference of the year for mobile marketing and growth professionals.
Hoards of app marketers descended on Sin City to attend one of the biggest mobile app conferences- Mobile Apps Unlocked. From poolside cabanas to panel discussions about people-based attribution, MAU was the perfect gathering for leading mobile marketers to network, get up to speed on the latest trends, and yes – party. For us, attending MAU this year was part of our strategy to expand our presence in the US market. Exhibiting at MAU for the first time, we wanted to drive awareness to Persona.ly's brand and capabilities, and connect directly with leading mobile brands to showcase our DSP and expertise in programmatic user acquisition and re-targeting.
When it came to designing our booth, we decided to stray from the standard décor of counters, sofa, and vendor clichés spread across pop up banners. In an attempt to break away from the industry's black box mentality, we constructed a giant whiteboard, clearly laying our internal campaign and data management processes.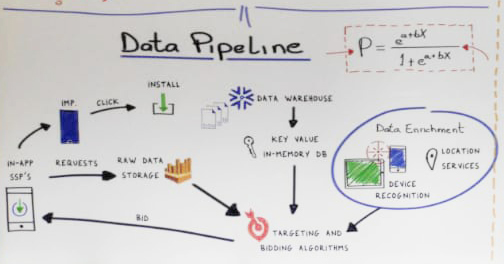 One section showed our RTB Data pipeline – a complete flow of an ad request coming from an SSP, through an assessment stage by our DSP (and DMP) of whether to bid on an impression, all the way to winning an impression and converting it to install.
Another section laid out our 3-stage process of a programmatic campaign, beginning with a broad exploration campaign, then building an initial model, and finally creating a custom algorithm and scaling.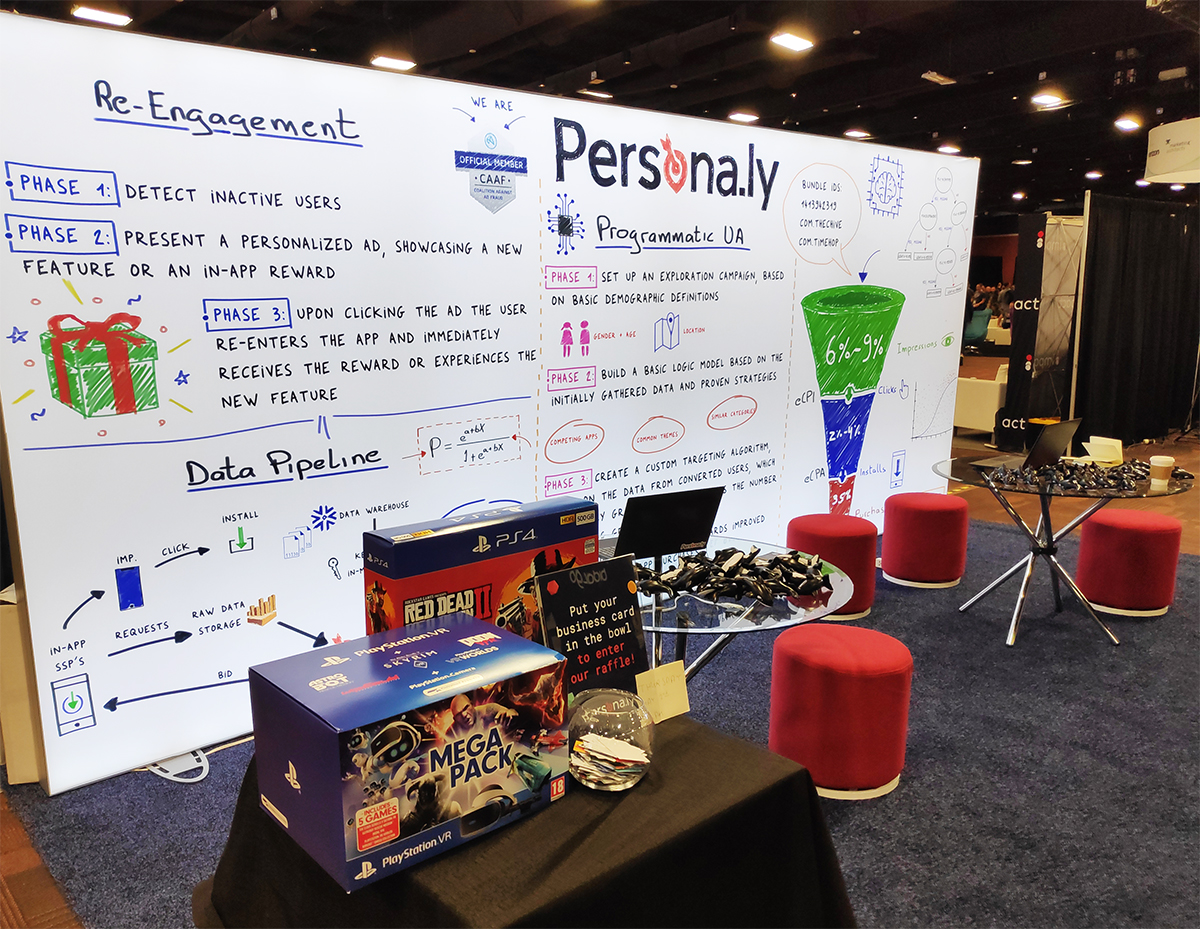 Having a clear visual representation of our processes on the whiteboard was a great way for us to kick off conversations quickly and dive deeper into specific campaign funnels, metrics, and goals. But we really knew our marketing team nailed our booth design when almost every other person walking by our booth stopped by to snap a photo, which led to more conversations and opportunities.
Many of the conversations on and off-stage revolved around optimizing the use of data and applying Machine Learning in UA and customer engagement. This trend, coupled with another trend of marketers bringing programmatic media buying in-house, highlights the need for sophisticated platforms that can drive clear and measurable value, support segmentation and creative testing, and deliver unique insights across the customer journey.
A clear theme of our conversations was the evolution of the mobile marketing ecosystem and the move towards transparency, Real-Time Bidding, and thoughtful, strategy-driven UA focused on user-level rather than publisher-level targeting. Our model of performance DSP, bidding directly with exchanges while providing risk-free cost-models, resonated with growth marketing managers and MMPs alike. This model not only combines the benefits of programmatic buying and performance but also essentially removes the impetus for CPI fraud since the bidding is done on the impression-level.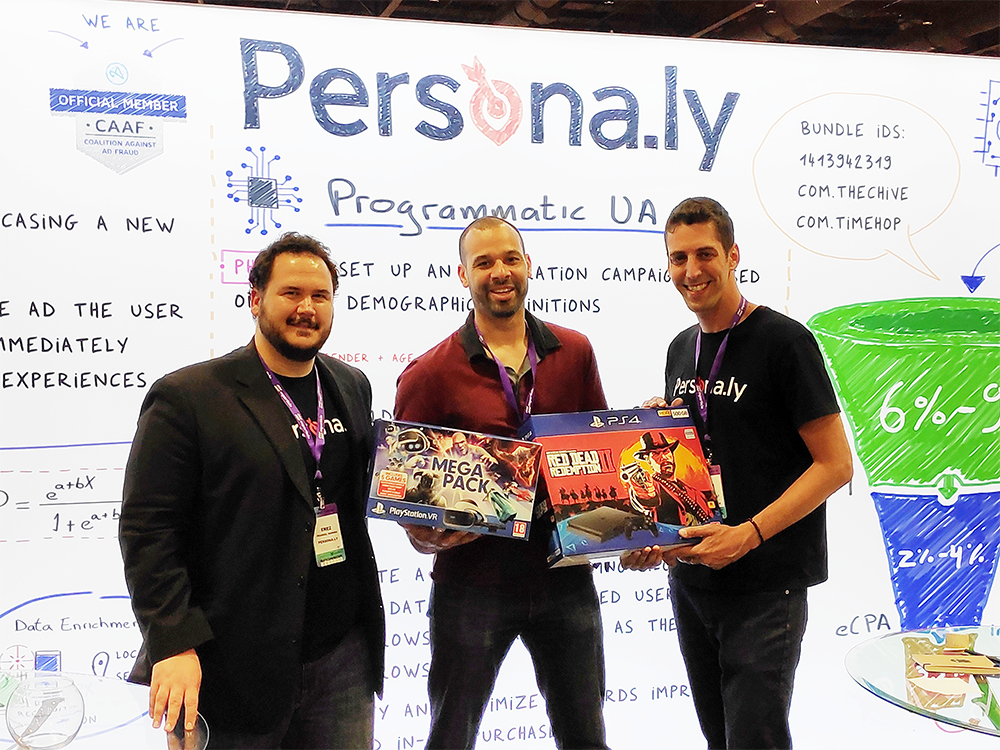 MAU was truly a fantastic experience for us – the learnings, the conversations, the free drinks at the Skylofts at MGM Grand. We look forward to our next conference in the US. Keep an eye out for updates and check out our event calendar for future events – you'd probably want to grab a picture of our booth.