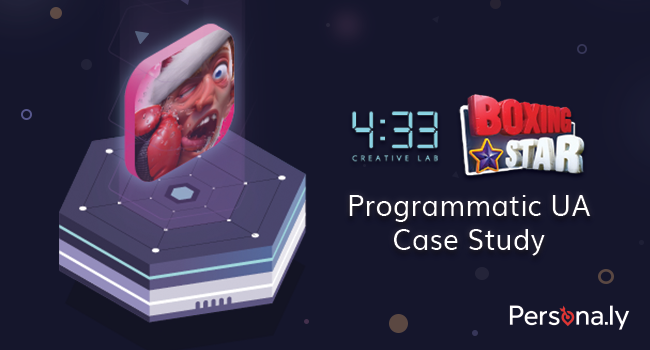 How we exceeded 4:33's KPI goals for their leading title "Boxing Star"
4:33 Intro
Founded in 2009 in Seoul, Korea, 4:33 (FourThirtyThree Inc.) is a mobile game publishing and development company. 4:33 expanded its activity and started publishing titles globally, including sports, action, strategy, RPG, and more.
Since then, the company has published numerous internationally successful and award-winning titles, like Blade – the first mobile game to win the President's Award at the Korea Gaming Awards, Boxing Star – recorded 40 million downloads globally, Battle of Arrow: Survival PvP, Three Kingdoms Blade, Battle Boom, and Monster Super League
Persona.ly Intro
Persona.ly is a tech product company driving mobile user acquisition for brands and app developers, operating world-wide and focusing on the US, KR, JP, RU, SEA, and IN markets. Using our proprietary bidder and machine-learning algorithms, we offer transparent, performance-based, highly-targeted UA, and retargeting solutions.
Persona.ly strives to be more than just a vendor for its partners, but a partner that helps generate actual value, growth, and broad marketing insights that can be used across channels.
Campaign Goals
Persona.ly worked together with 4:33 on one of their leading titles "Boxing Star" aiming to reach app growth and acquire highly engaged users who would make in-app purchases in order to reach their ROAS KPIs.
Process
Our proprietary programmatic DSP is integrated with all major SSPs and can process more than 500,000 QPS of in-app inventory. We apply user-level targeting using our machine-learning algorithms, based on real-time request data and aggregated data from our DMP, to run effective UA campaigns. This infrastructure, designed to allow us to focus on user behavior, rather than just ad placements, enables us to help mobile app developers, such as 4:33, to acquire the most relevant users for their games. 
Our mobile UA campaigns for 4:33's "Boxing Star" ran both in Korea and the US on iOS and Android with the initial approach of intent-based targeting. We targeted various look-alike audiences based on existing engaged users, as well as segments of users that showed a direct interest in the various sports game genre. 
We combined this intent with time-related dimensions such as the users' position in their current session and their frequency of use to bid not only on these high-intent users but also reach them at the most opportune time to 'adopt' a new game.
This approach allowed our campaigns to quickly gain install traction and swiftly increase our IPMs, allowing us to increase our bids and overall volume.
Then, our machine learning models gradually learned the patterns of the most valuable users – ones that made purchases on the day of their install and were at the top 20% in terms of revenue generated out of all users, which allowed us to target similar users and eventually resulted in beating the defined KPIs.
Results
In the Android US campaigns, after the first month of campaigns, which were in effect an exploration period, ROAS KPIs were beat on the second month and increased significantly moving forward: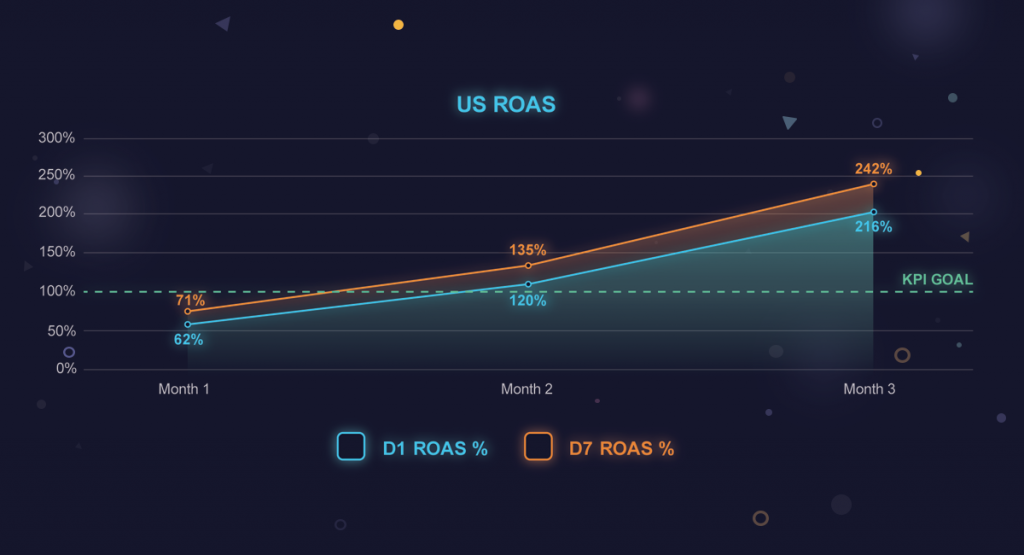 In Android KR campaigns, after implementing cross-learning techniques, we were able to beat KPIs during the second week and maintain the above KPI performance throughout: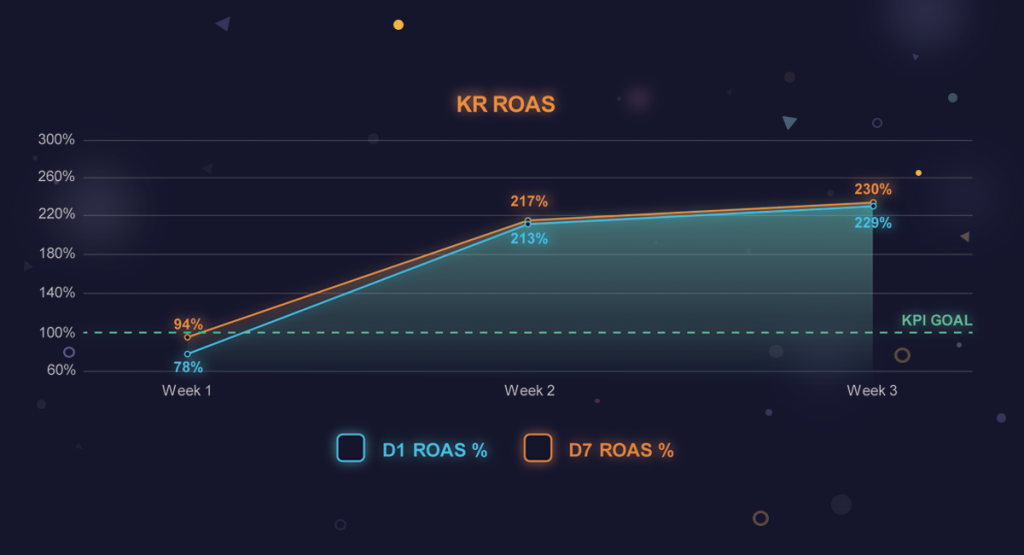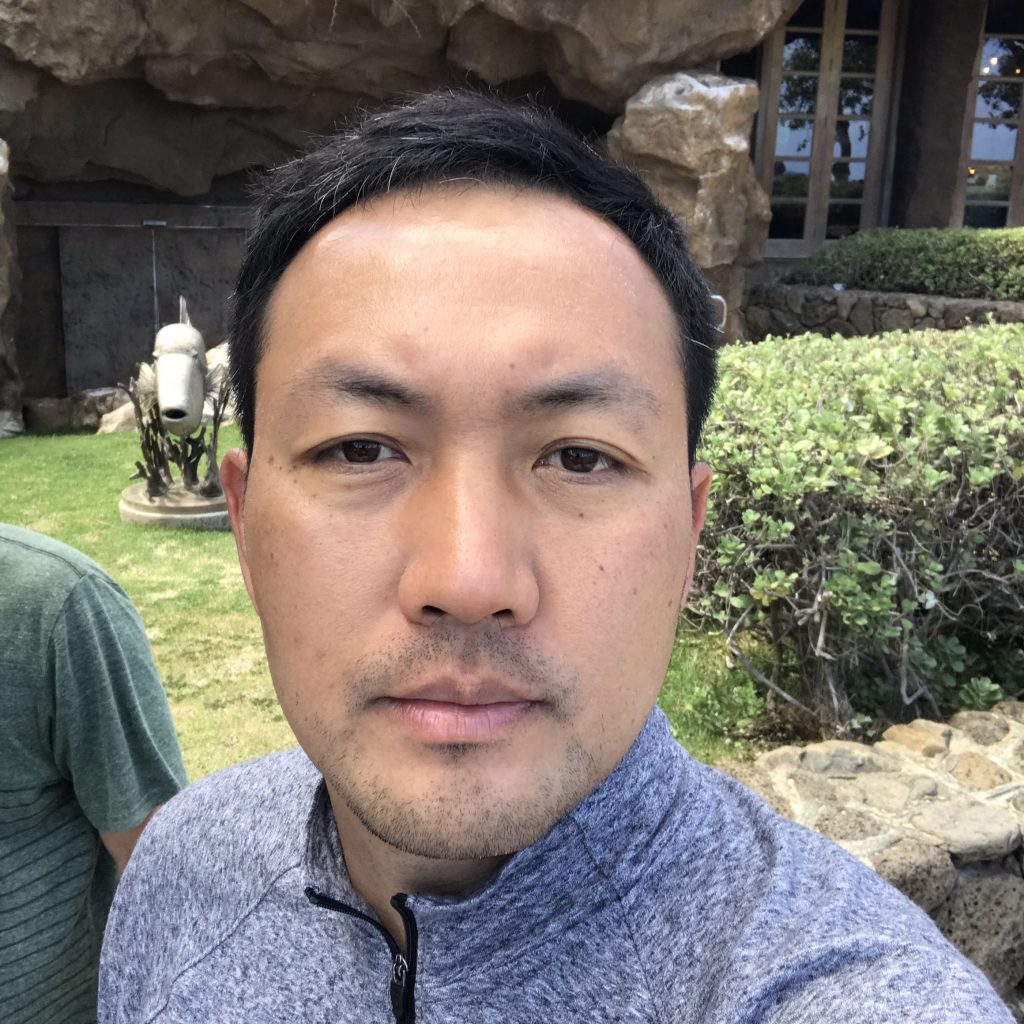 The Persona.ly team performed satisfactorily in terms of quick feedback and campaign performance. We experienced good performance with Boxing Star in the US for our long term goals. In addition, Their dashboard is simple and makes things easy to control and track.

Juhan Lee, Marketing Creative Division / Director @ 4:33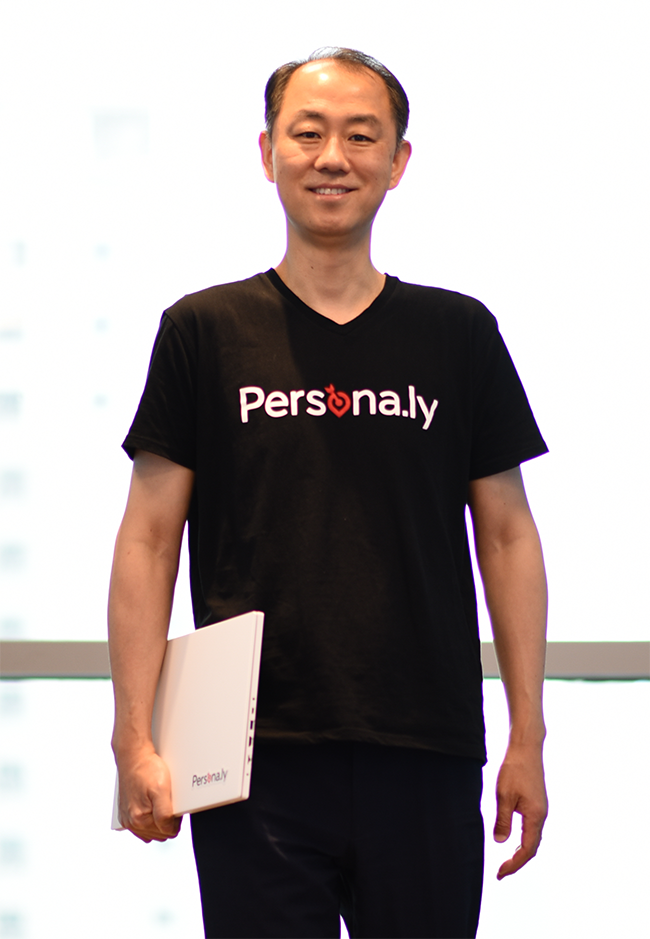 Achieving 4:33's short-term and long-term KPIs was made possible thanks to 4:33's active cooperation with Persona.ly's team. Both companies shared their game content plan and campaign plans respectfully, which made it easier to deal with unexpected changes in the campaigns.

Ryu Myong, Head of APAC @ Persona.ly